Originally posted in BUSINESS INSIDER BANGLADESH on 15 March 2022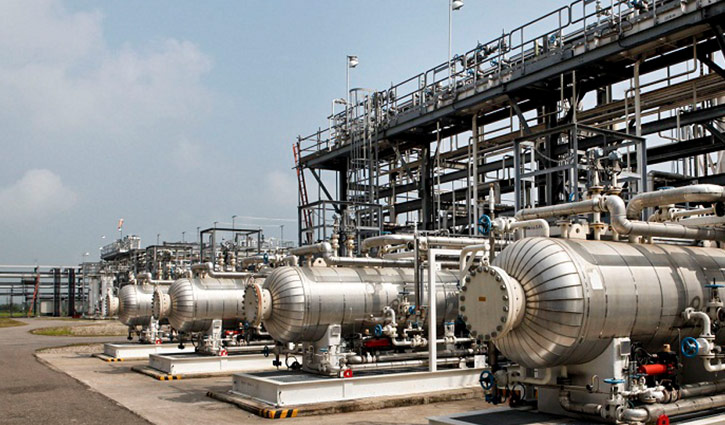 Bibiyana Gas Field in Habiganj is going to provide additional gas to the country's national grid from next month amid an acute energy supply crunch.
Bibiyana's operating company Chevron Bangladesh recently confirmed Petrobangla that another 90 mmcfd (million standard cubic feet) will be extracted from the gas field from the first week of April.
For this, work is going on at six wells of the gas field, Petrobangla Director (Product Sharing Contract) Engineer Md Shahinur Islam informed the Business Insider Bangladesh.
Once the work is done, an additional 90 to 100 mmcfd gas can be extracted daily from Bibiyana gas field starting from the first week of next month, he added.
When contacted, Sheikh Zahidur Rahman, Chevron Bangladesh's communications manager, said Chevron Bangladesh would not comment on the matter.
On February 27, Chevron e-mailed the latest update report on the maintenance of several wells in Bibiyana, a Petrobangla official said. The report also informed the latest status on changes in tubing in the six wells.
He said the tubing changing work was scheduled to be completed by the beginning of February. However, the work started on February 19 as most of the workers had been infected with Covid-19.
In the meantime, the work on three wells has been completed already and supplying 1,210 mmcfd gas to the national grid.
Prior to the tubing change, Bibiyana used to supply a minimum of 1,142 mmcfd gas to the national grid. After the completion of the work, the gas field will supply a total of 1,300 mmcfd.
Tubing change work involves replacing previous tubes with new ones of greater radius. It is needed for a higher extraction of gas from a well. Therefore, this work will enable more gas extraction from Bibiyana.
According to Petrobangla's daily production data, 1,189 mmcfd gas was supplied to the national grid from 26 wells in the Bibiyana gas field on Tuesday.
Chevron Bangladesh operates Bibiyana Gas Field under Production Sharing Contracts with Bangladesh, represented by the Ministry of Energy and Mineral Resources, and with Petrobangla.