Originally posted in The Daily Star on 09 March 2022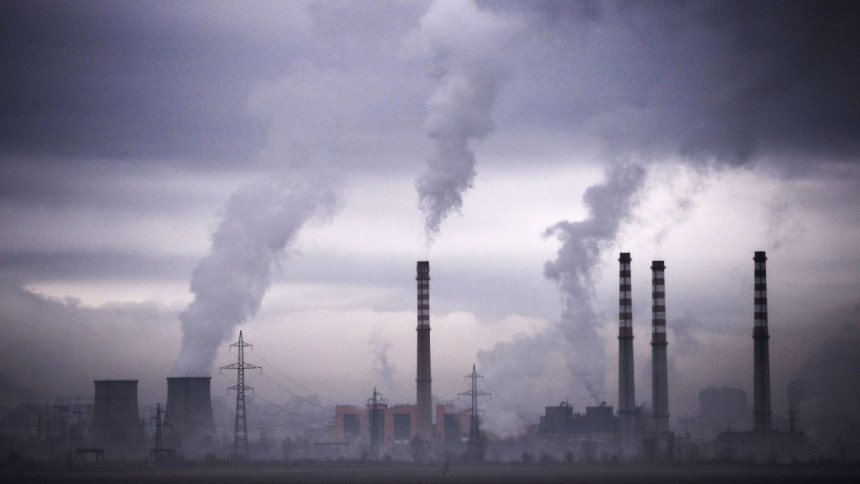 Bangladesh could bring down carbon dioxide emission by 12 percent by 2030 by introducing a carbon user fee on the energy sector as it strives to transition to a low-carbon economy and build climate resilience, said the International Monetary Fund.
The country has targeted to bring down carbon dioxide by 6.73 percent in that timeframe.
The carbon fee can start from this year at $3 per metric ton of carbon dioxide on the energy and the industrial processes and product use sectors and increase to $25 per metric ton by 2030, said the Washington-based multilateral lender in its 'Selected Issues' paper on Bangladesh.
The paper was prepared by a staff team of the IMF as background documentation based on the information available as of February 15 for the periodic consultation with Bangladesh.
"This may be an opportune time for Bangladesh to align with interests and net-zero goals of its export consumers, donors and the private investors following the renewed pledges at COP26."
With the early adoption of carbon pricing, Bangladesh will provide a strong and credible signal to donors and investors on its commitment to a greener economy.
"The fee will be easily implementable," the IMF said.
The gradual increase in the fee will help firms to plan for decarbonising their production processes and improving energy efficiency, thereby reducing stranded assets, risks to competitiveness and job losses in the future.
A carbon fee in Bangladesh will also help with revenue mobilisation that could be effectively recycled to protect the economically vulnerable, support firms in their decarbonisation process and create jobs through investment in climate projects.
Furthermore, carbon pricing could also help negotiate better terms for prospective border carbon adjustments abroad and/or more favourable trade deals in the run-up to least-developed country graduation.
Assuming advanced economies and higher-income emerging and developing countries reduce their emissions by 60 and 30 percent respectively, and lower-income emerging and developing countries reduce their emissions by 10 percent, a $25 carbon fee for Bangladesh would also be consistent with the global collective target of keeping warming to 2C.
The $25 carbon fee is IMF's proposal for an international carbon floor price for low-income countries in consideration of international equity and competitiveness.
But Bangladesh needs to act fast and decisively.
It is ranked among the top ten countries in the world most affected by extreme weather events during 1998-2017, the report said.
Losses linked to such events were estimated annually to average 1.8 percent of GDP between 1990 and 2008.
In addition, rising sea levels and coastal erosion is expected to result in a significant loss of land surface, food production and displacement of people.
"Not only Bangladesh is highly exposed to climate change risks, but also has limited adaptive capacity to cope with these risks."
The World Bank estimates that Bangladesh would need $5.7 billion per year as adaptation finance by 2050, more than five times higher than its current expenditure of about $1 billion a year on climate change adaptation.
In fact, total climate-relevant budgetary allocations for both mitigation and adaptation has been less than 1 percent of GDP annually, well below the 3-4 percent of GDP needed per year for climate and biodiversity preservation mandated by the Sustainable Development Goals.
Adaptation investments, which are expected to be met through a combination of domestic and external funding, are significantly higher than mitigation investments.
"There can be no adaptation without finance."
Bangladesh has an extensive pipeline of adaptation projects through its Delta Plan 2100 and is currently working on the Mujib Climate Prosperity Plan 2030, a strategic investment framework to mobilise financing.