Originally posted in South China Morning Post on 07 December 2021
Japan is supporting energy transition in Southeast Asia through the Asian Development Bank and China will follow, analyst says

As Japanese and Chinese investors have reaped the benefits from over investment in Indonesia's coal-powered energy sector, 'it is only logical for them to be part of the solution in supporting' its energy transition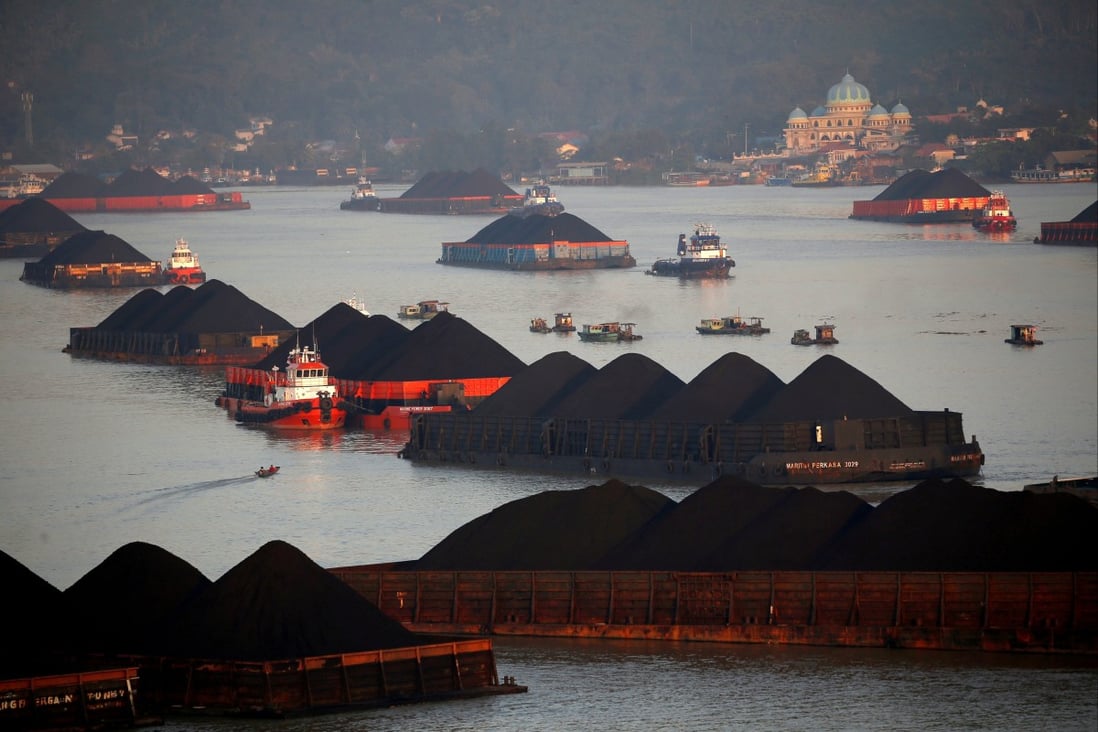 China, which has pledged not to build more coal-fired power plants overseas, should financially help other coal-dependent developing countries such as Indonesia – where it has been the biggest foreign project financier – transition to renewable energy, analysts said.
Indonesia, the world's third-largest coal producer and largest exporter, will need to invest US$150 billion to US$200 billion per year in low-carbon energy over the next nine years to meet its goal of reaching net-zero carbon emissions by 2060, a government study estimated in October.
"Indonesia does not have this kind of money," said Frank-Jurgen Richter, chairman of the Zurich-based think tank Horasis and former director of the World Economic Forum. He was speaking during an interview on the sidelines of Horasis' annual Asia meeting late last month.
"Japan, through the Asian Development Bank, is supporting energy transition in Southeast Asia, but it is not enough to bridge the huge funding gap. I expect China to follow. Otherwise, it would send a wrong signal on China's influence in the region. The question is – to what extend and at what speed," he said.
Japan has vowed to end public financing of overseas coal projects by year-end, and has committed US$70 billion in public and private money between this year and 2025 to fund decarbonisation projects in low and middle-income nations to mitigate climate change.
Chinese President Xi Jinping pledged in September in a speech to the United Nations General Assembly that China would stop building new coal-powered plants abroad, and step up support for other developing countries to build low-carbon energy projects. It is unclear whether the pledge covers coal energy projects already in the construction and planning stages.
A few days after Xi's speech, Bank of China committed to not taking on new overseas coal mining and coal-powered project financing from October. Insurers and asset managers such as AIA Group have also been divesting their coal assets as part of a global trend to reduce exposure to climate risks.
Of the 31.9 gigawatts (GW) of operating coal power plants in Indonesia, about 41 per cent were financed by Chinese entities, while Japanese financiers backed 17 per cent, according to a study by the Institute for Energy Economics and Financial Analysis (IEEFA) published last month.
Also, just over half of the 13.8GW of projects in the pipeline have received funding from either Japan or China.
Excessive coal power expansion in the past 15 years has resulted in surplus generating capacity of 50 to 60 per cent at Indonesia's dominant, state-owned power utility Perusahaan Listrik Negara (PLN), shrinking the room for renewable energy to grow, IEEFA analysts Elrika Hamdi and Putra Adhiguna say in the report.
"As Japanese and Chinese investors reaped the benefits and returns from these over-investments, it is only logical for them to be part of the solution in supporting Indonesia's energy transition," they said.
If all overseas coal plants with Chinese capital participation and construction arrangements – either under construction or planning – are cancelled, about 646 million tonnes of annual carbon dioxide emissions could be avoided, according to researchers at the Boston University Global Development Policy Centre. That is more than the annual emissions of Germany, the world's seventh-largest emitter.
"Working closely with host countries, Chinese financiers and companies abroad should pro­vide opportunities for transition, especially to renewable energy," centre researchers Cecilia Springer and Xinyue Ma said in a report last month. China's financing for overseas renewable power projects had more than quadrupled between 2005 and mid-2019, they said.
Indonesia, which relies on coal for 70 per cent of its electricity, will impose a low-carbon tax of 30,000 rupiah (US$2.1) per tonne in April, ahead of a plan to mandate emissions quotas trading for coal-powered plants in 2025.
President Joko Widodo pledged in May to stop adding new coal-powered plants beyond those that have been financed and are under construction. Besides foreign help, the Indonesian government also needs to shift its subsidies from fossil fuel to renewable energy, upgrade its power grids to facilitate absorption of intermittent renewable energy and borrow more to fund decarbonisation, said Horasis' Richter.