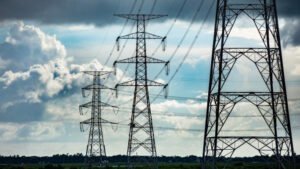 Originally published in The Business Standard on 19 January 2023
"Transparency in energy sector management, cost rationalisation and tariff determination" was the second important mission of the Bangladesh Energy Regulatory Commission (BERC), the energy sector regulator.
Established in 2003, the commission has since played a key role in determining the gas and electricity tariff while ensuring the interests of both consumers and service providers.
But before turning twenty, the regulator's wings seem to have been clipped as the recent electricity and gas prices were determined by an executive order through bureaucratic ways bypassing the regulator.
The cabinet on 28 November approved an amendment to the BERC Ordinance 2022, empowering the government to set fuel tariffs on its own under "special circumstances" without waiting for the commission's public hearing and decision.
Amid this, the regulator postponed a retail price adjustment process even after holding a public hearing.
Observing the current position, energy expert and professor at the Department of Petroleum and Mineral Resources Engineering, Buet, Dr Mohammad Tamim said the government has been making the regulatory system completely nonfunctional through its recent actions.
"After the recent electricity and gas price hike by the Energy and Mineral Resources Division following the amendment of the BERC Act 2003, the regulator now seems dead," he said.
He feared that the non-functionality of the BERC would make the energy sector unaccountable and opaque.
"Consumers were involved in the pricing issue through the BERC. But, from now on, consumers will not know the rationality behind price hikes, and there will be secrecy of the gas and power companies," he said.
When contacted, BERC Chairman Md Abdul Jalil said the act that empowered the commission to regulate the pricing and licences of firms in the energy sector was taken over by the Energy and Mineral Resources Division.
"It recently amended the act and has been adjusting prices of energy as per the newly added provision. What can I say in this matter?" he said.
"The Energy Division is adjusting energy prices considering the present situation as a special [emergency] period, which is allowed in the new provision of the amended BERC Act. I believe the BERC will get back the pricing regulation authority once this crisis is over," he added.
Taking consumers' and stakeholders' opinions through public hearings before any gas and electricity tariff adjustment order was a mandatory condition of the BERC Act 2003.
Most of the time, power and energy-supplying companies used to propose a high price compared to their revenue requirement, which was vetoed in the regulatory commission's public hearing.
Amid a fund crunch and to collect required revenue from the energy and power sector, the government amended the BERC Act 2003 adding a special provision which allowed it to adjust gas and electricity prices without a public hearing.
A 5% percent electricity price hike on 12 January and yesterday's record weight average of 78.62% gas tariff hike were part of this amended ACT.