Originally posted in The Daily Star on 30 March 2022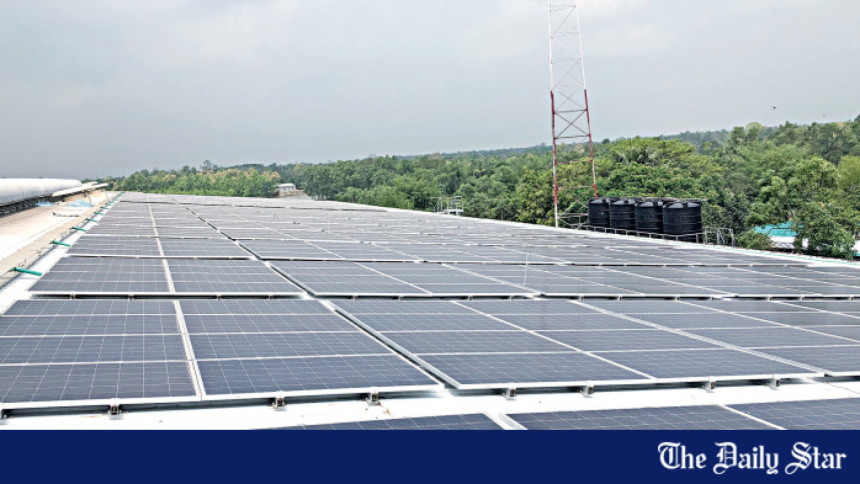 The industrial rooftop solar panels can produce electricity at Tk 6.5 per unit, which is up to 30 per cent cheaper compared to that of the gas- and oil-run power plants, according to Infrastructure Development Company Ltd (Idcol).
The fully state-owned specialised non-bank financial institution (NBFI) shared the information in its workshop on the "Installation of industrial rooftop solar system: prospects and benefit" at InterContinental Dhaka today.
The company has so far invested around Tk 300 crore to establish 41 rooftop solar panels mainly in textile and readymade garment factories in the last four years, which have a power generation capacity of 50 megawatts (MW).
Rooftop solar panels can be a cost cutting measure to reduce industrial electricity cost, Abdur Rouf Talukder, senior secretary of the finance division, said at the workshop.
"The cost of electricity obtained from rooftop solar panel is now about 20 per cent lower than the grid electricity tariff. It is also expected that solar photovoltaic based electricity will become cheaper than natural gas generated electricity in the coming years."
It is worth mentioning here that more than 1,000 MW of rooftop solar panels can be installed on the unused roofs of garments and textile industries alone, he said.