On 5 August 2022, the unprecedented hike in fuel prices occurred without any consultation with relevant stakeholders, which is going to have both immediate and medium-term impacts on various sectors of the country's economy. Given the fuel price hike is likely to stoke the already difficult inflationary situation, the biggest victims are the poor and middle-income people. Hence, the government must provide immediate support to the poor and limited-income households across the country. Cost of doing business is also expected to shoot up making it difficult for the micro and small businesses to stay afloat. The government should consider providing stimulus to such businesses as well. Moreover, formulation of a fuel price policy and its application in a transparent manner has become an exigency. While the burden of higher prices in the global market has been frequently passed on to the consumers, the same did not happen in case of benefits of low prices. This record high fuel price in one go could have been avoided if the government had fiscal space. Also, measures for institutional reforms should have taken which could improve resource mobilisation and reduce wastage and corruption.
The above-mentioned observations emerged at a media briefing titled "Record Fuel Price Hike in Bangladesh: Could It Be Avoided?" on 10 August 2022, organised by the Centre for Policy Dialogue (CPD) under its flagship programme Independent Review of Bangladesh Development (IRBD). Dr Fahmida Khatun, Executive Director of CPD, delivered the keynote presentation and moderated the session.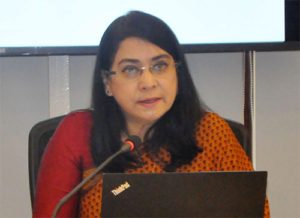 On behalf of the research team, Dr Fahmida in her keynote presentation said that the fuel prices have been increased when the country is already facing considerable challenges originating from both domestic and external fronts. Even though the government justified its decision by referring to the apparent losses incurred by the state-owned Bangladesh Petroleum Corporation (BPC), CPD pointed out that BPC amassed a net profit of nearly Tk. 46,858 crore from FY2014–15 to FY2020–21, and also accrued a net profit of nearly Tk. 1,264 crore which is incongruent with the claim of the loss. During the July–May period of FY2021–22, BPC also accrued a net profit of nearly Tk. 1,264 crore—this is incongruent with the claim of the loss amounting Tk. 8,015 crore from February 2022 to July 2022. Also, BPC contributes to the government exchequer through various duties and taxes, which allowed them to mobilise a total of Tk. 10,000 crore 'idle money'. In addition, across the global markets, petroleum prices have shown downward trends in recent months which calls into question the rationale behind the government's decision to increase fuel prices drastically. She said that taking the current inflationary trends into cognisance, the government can consider reducing fuel prices through tax or tariff cuts for a short period. The government may consider revising the fuel prices for now and opt for a gradual increase after consulting with relevant stakeholders and Bangladesh Energy Regulatory Commission (BERC).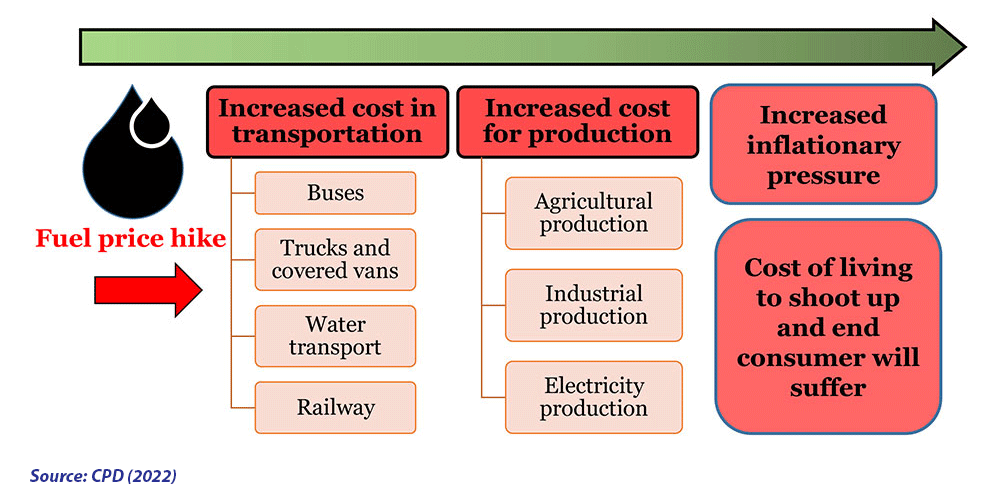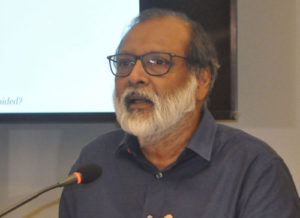 The designated panellist Dr Ijaz Hossain, Former Professor, Bangladesh University of Engineering and Technology (BUET), said that the government was requested to remove subsidies several times. The main problem is pricing. If it is not done appropriately, it will encourage wrongdoings. The drastic price hike cannot be justified when the citizens are already facing challenges due to the soaring prices of essentials. Although people with stable income will be able to cope with this, but people with low income will suffer the most. Hence, it will be wise to introduce formula and adjust the fuel price through the BERC. He asked, "If India can adjust fuel price tagging with the global market, why can't Bangladesh do it?" He added that Bangladesh should organise a meeting with India in order to prevent smuggling and set prices so that smuggling is made unprofitable.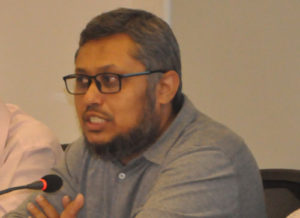 Mr Fazlee Shamim Ehsan, Vice President, Bangladesh Knitwear Manufacturers and Exporters Association (BKMEA) said that the fuel price hike will have both direct and indirect impact on the industry sector. In terms of direct impact, the factories are not receiving smooth power supply due to the shortage of gas. Diesel is being used to run factories. Now that the diesel price has increased, running factory businesses will be a problem. In terms of indirect impact, he said that the sales in the global market has rather decreased which is making the garments industry unable to increase the product prices. This is a devastating situation since businesses have to use their own funds now to keep functioning. He also focused on a few other aftermaths including increasing living cost. This may lead the workers to go back to their hometowns, and the industry would lose skilled workers. He said, the export sector would have been in a better position if the fuel prices were increased after the improvement of current economic situation.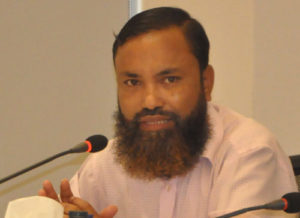 Mr Mozammel Hoque Chowdhury, Secretary General, Bangladesh Jatri Kalyan Samity, echoed the apprehension that failing to meet the cost-of-living crisis would end up forcing many citizens to leave cities. Then the businesses will lose employees, and the social balance will be disrupted. The rise of fuel price has resulted in increased transport fare. This now causes commute sufferings for the workers. Overall, this will affect the economy negatively. He called for initiatives to control this situation, and urged to reconsider the fuel prices.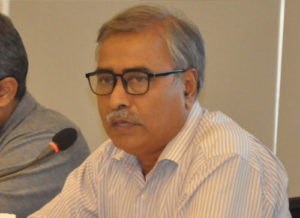 Mr Anwar Faruque, Former Secretary, Ministry of Agriculture, opined that this increase is illogical. Stakeholders should have been consulted before implementing this decision. Such a hike in the face of current economic situation is not acceptable. He said, once the prices are increased, it is rarely reduced later. He emphasised that the recent price hike must be reconsidered. He said that the ration cards are not effective since the common people are hardly able to reap its benefits. He reiterated that initiatives should be taken to improve the open market sales (OMS) programmes. The government should also have given appropriate instructions for the agricultural sector before increasing fuel prices. Given the fuel price hike will straightway increase agricultural costs, it will be a threat to food security. Therefore, he suggested to procure crops at premium prices and to provide diesel to farmers at a subsidised rate.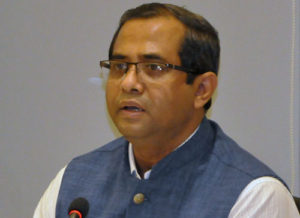 Dr Khondaker Golam Moazzem, Research Director of CPD, said the data presented in the circular, against which these price hikes have been announced, seem to be misleading and faulty in many cases. he said that we need a clear picture of these accounts. We need to know the details the financial transactions of BPC. Currently, there are 11 projects, and out of them, only five are being implemented and the investment in these will be allocated by the FY2022–23 budget. Currently, BPC is one of the wealthiest companies in Bangladesh, and has a lot of funds in several banks of the country. "Even if we assume that these funds are for pension, gratuity and provident of employees, still a mismatch is observed", Dr Moazzem said. If we consider the projects of Eastern Refinery, these projects are not being implemented now, so they do not require investments. These raise questions on whether BPC is actually experiencing losses. He opined that the fuel price hike could definitely be avoided if BPC had managed its accounts appropriately. He also put an emphasis on the proper usage of surplus money.
The discussion was followed by an open-floor Q&A session with journalists from both print and electronic media.