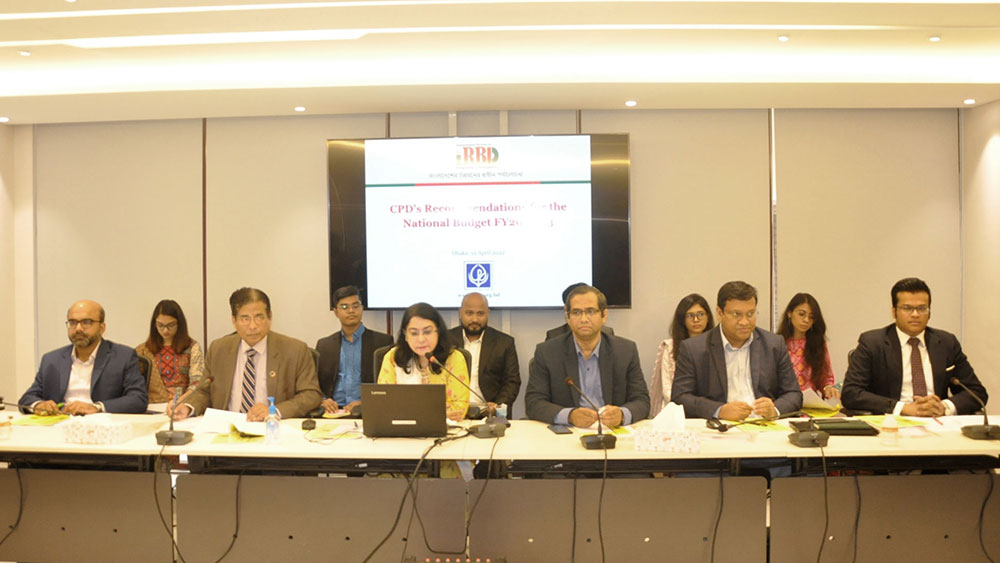 The national budget for FY2022-23 is going to be placed before the National Parliament in the backdrop of a number of unprecedented challenges that inform Bangladesh's macroeconomic management in the prevailing context. The country is still in the phase of recovery from the COVID-induced adverse implications that visited the economy over the past two years. The prices of essential items have been on the rise, both because of imported inflation and various domestic factors. All components of the external balances – trade, current account and overall – have been experiencing significant pressure, with rising foreign borrowings and anticipated growing pressure on future debt servicing liabilities. Against this backdrop, the Centre for Policy Dialogue (CPD) has proposed a number of fiscal budgetary measures and initiatives, keeping in the purview the upcoming FY2022-23 budget in its media briefing on Recommendations for the National Budget FY2022-23, held on 12 April 2021. The media briefing was organised under CPD's flagship programme Independent Review of Bangladesh's Development (IRBD).
Dr Fahmida Khatun, Executive Director, CPD made the keynote presentation at the media briefing on behalf of the IRBD research team. Professor Mustafizur Rahman, Distinguished Fellow, CPD; Dr Khondaker Golam Moazzem, Research Director, CPD and Mr Towfiqul Islam Khan, Senior Research Fellow, CPD were also present at the event and shared their views by responding to questions from the media.
Green fiscal policies are an important component of attempts to address global concerns and transition to an inclusive green economy. Such policies can assist in achieving the Paris Agreement by reflecting externalities in prices, aligning government expenditures with environmental goals, and boosting revenues. Reaching global climate commitments requires a huge amount of investment. In the energy sector alone, about USD 3.1-5.8 trillion is required per year till 2050 to reach net zero. Removing fossil fuel subsidies has the potential to raise about USD 2.9 trillion annually, and thus can contribute to the investment required to attain global goals.
As a party to the Paris Agreement, Bangladesh committed through its updated Nationally Determined Contribution (NDC) to reduce 27.56 Mt CO2e GHG emissions from the Business as Usual (BAU) level by 2030 in the unconditional scenario. In the conditional scenario, the country proposed reducing another 61.9 Mt CO2e GHG emissions in addition to the unconditional scenario which is subject to external support (Ministry of Environment, Forest and Climate Change, 2021). According to the update NDC of Bangladesh USD14.9 billion and USD21.6 billion are required to deliver unconditional and conditional commitment respectively. To achieve those GHG emission reduction targets in the power sector, Bangladesh needs to implement a variety of tax and regulatory measures.
Check out the paper (link given below) for the recommendations Bangladesh can consider to promote the green transition in the power sector.
Access Paper